Innovation and Global Competitiveness

Learn about U.S. innovation and global competitiveness, and gain an understanding of how the United States ranks globally. These data and trends include the following:
U.S. R&D innovation efforts, such as patents and trademark registration
R&D expenditures by sector (business, higher education, nonprofit, and federal and state government)
R&D-to-GDP ratios (gauge of the intensity of a nation's R&D effort)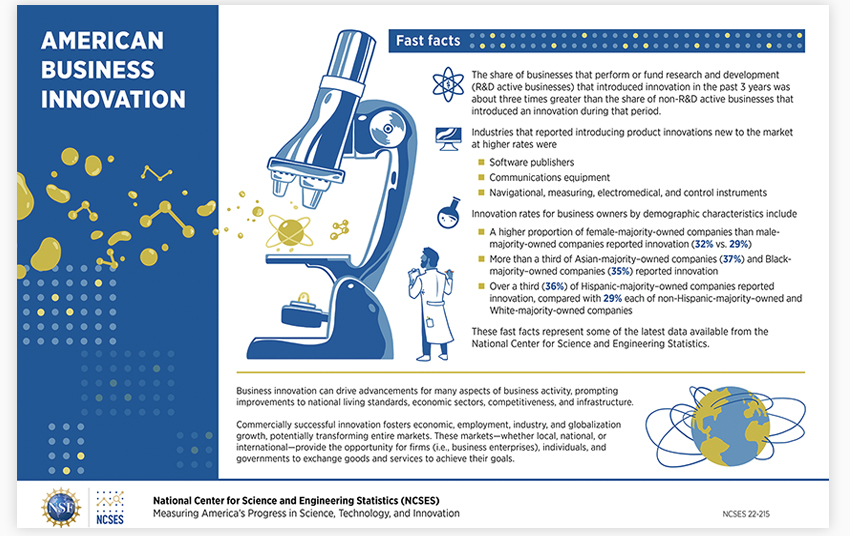 American Business Innovation
Explore insights into U.S. business innovation and learn how NCSES defines and measures this concept using the Annual Business Survey (ABS).
View and download PDF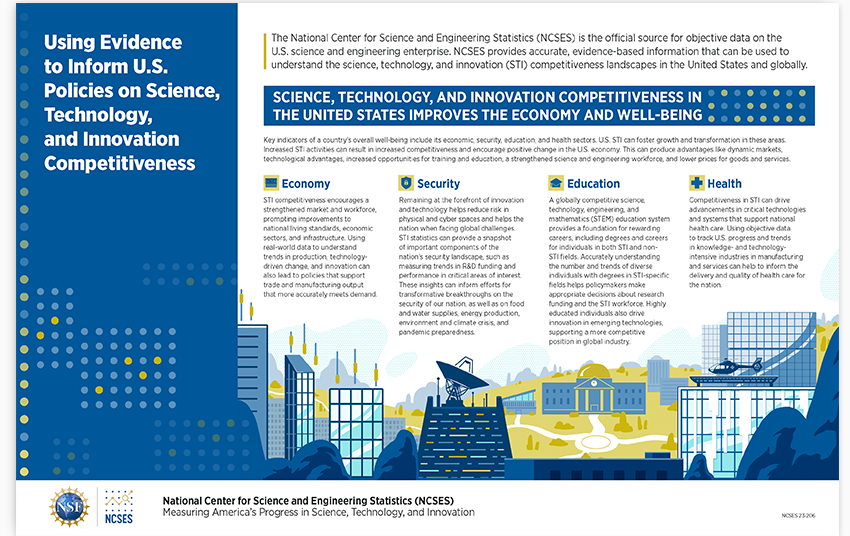 Using Evidence to Inform U.S. Policies on Science, Technology, and Innovation Competitiveness
Discover how NCSES data can be used to understand the science, technology, and innovation competitiveness landscapes of the United States within an international context.
View and download PDF
Visit the resources below to learn more about this area of interest.